The House voted today to approve a budget resolution agreed to by the Senate last week, clearing the way for congressional consideration of legislation to reform America's outdated corporate tax code. SIA urges policymakers in Washington to seize this opportunity and enact corporate tax reform that allows U.S. semiconductor companies to continue to grow and innovate here at home.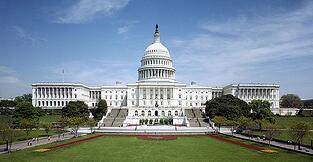 Over the last 30 years, as the U.S. semiconductor industry has unleashed countless innovations and driven tremendous economic growth, America's corporate tax system has remained largely unchanged. This has put U.S. businesses at a disadvantage to overseas competitors, while also suppressing domestic R&D and job creation.
SIA supports the corporate tax reform framework released last month by leaders in the Trump Administration and Congress. Among other provisions, the framework calls for advancing the U.S. semiconductor industry's longstanding priorities for corporate tax reform: a lower, globally competitive rate, a modern international tax system, and strong incentives for research and innovation. These reforms would help encourage growth and innovation in the U.S. semiconductor industry and throughout our economy.
We look forward to working with Congress and the Administration to advance corporate tax reform that boosts America's global competitiveness and strengthens U.S. leadership in semiconductor research, design, and manufacturing.